hôtel
The Arctic Univeristy of Norway, dep. Narvik
2021

In collaboration with
Peder Simonsen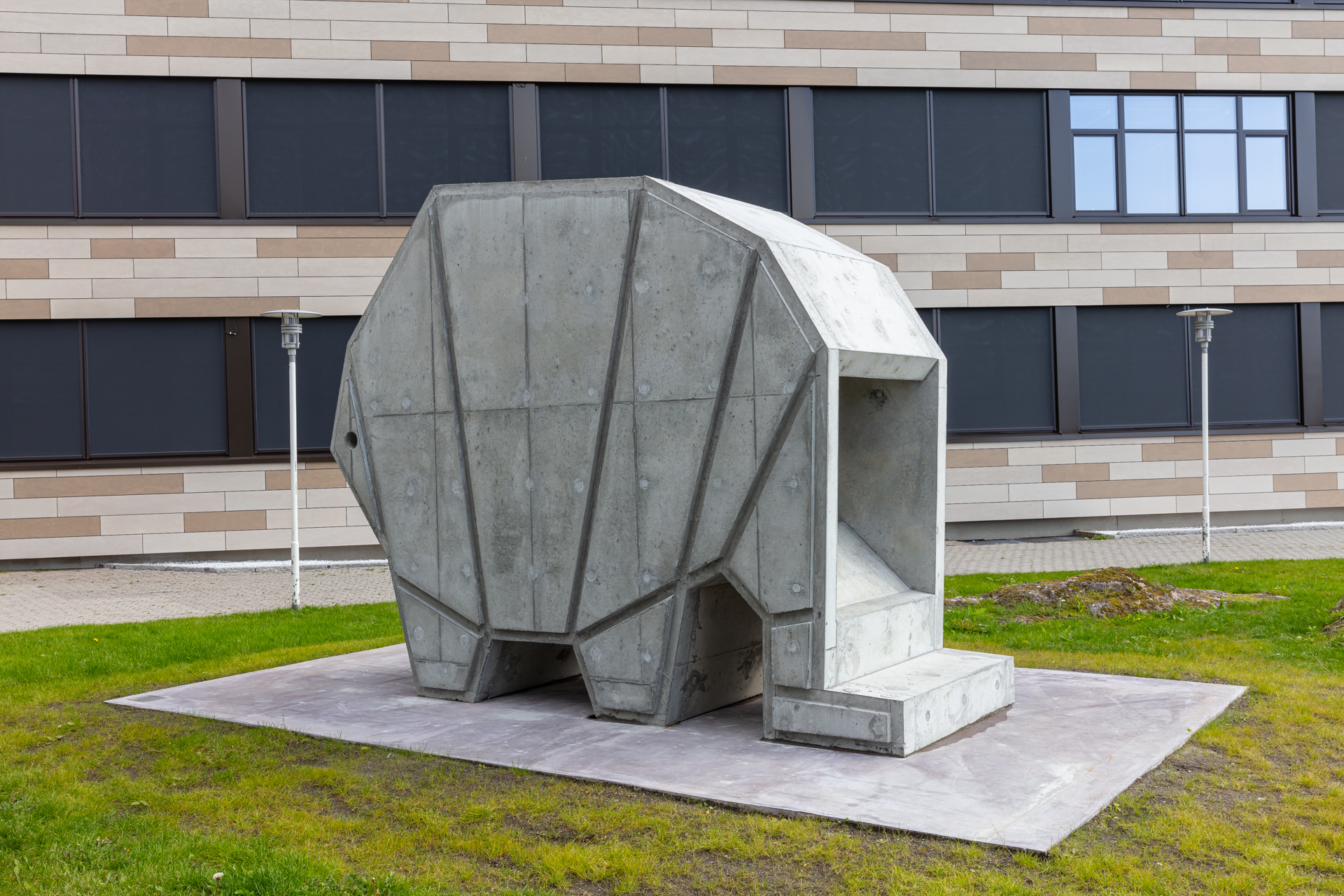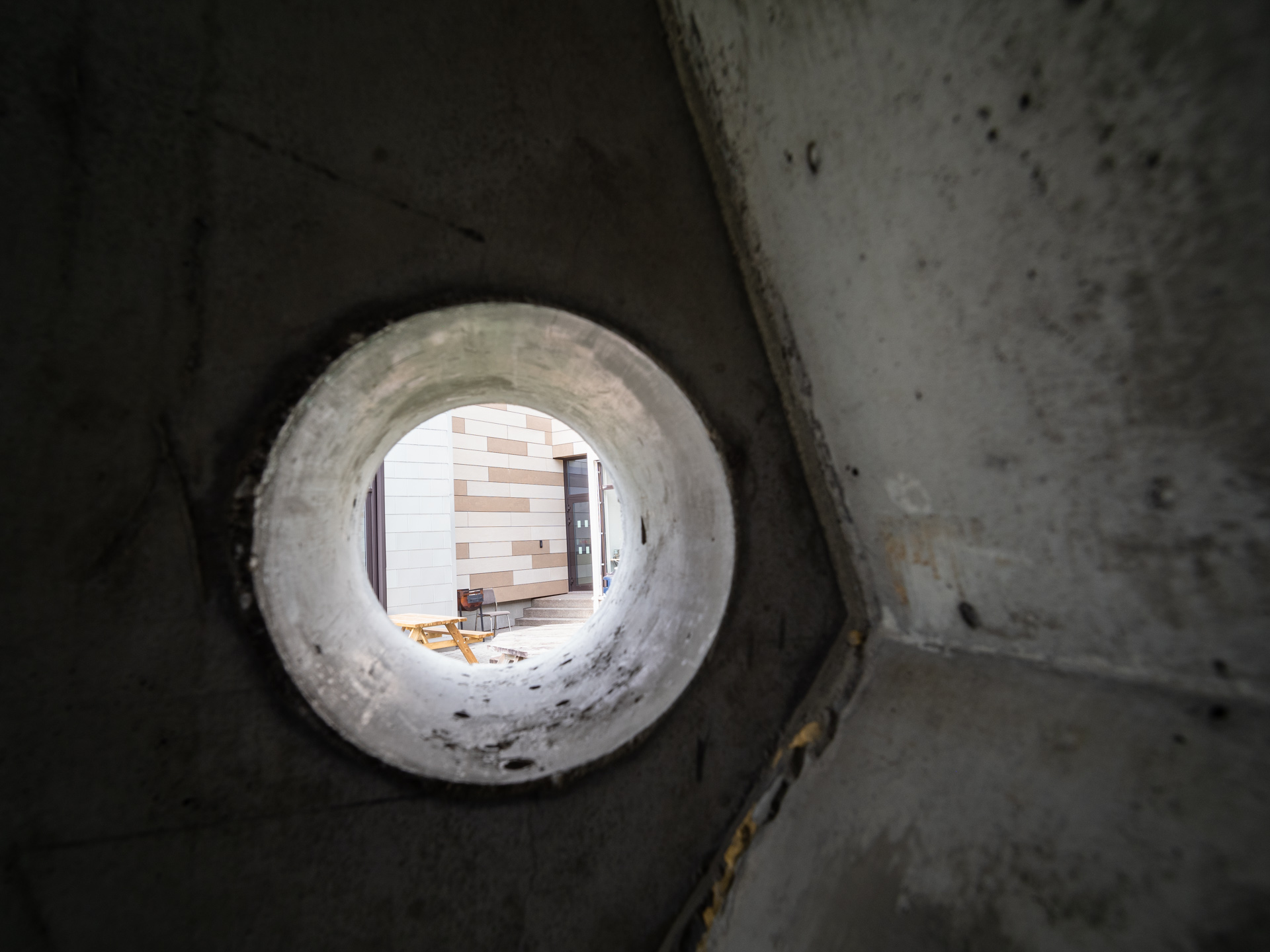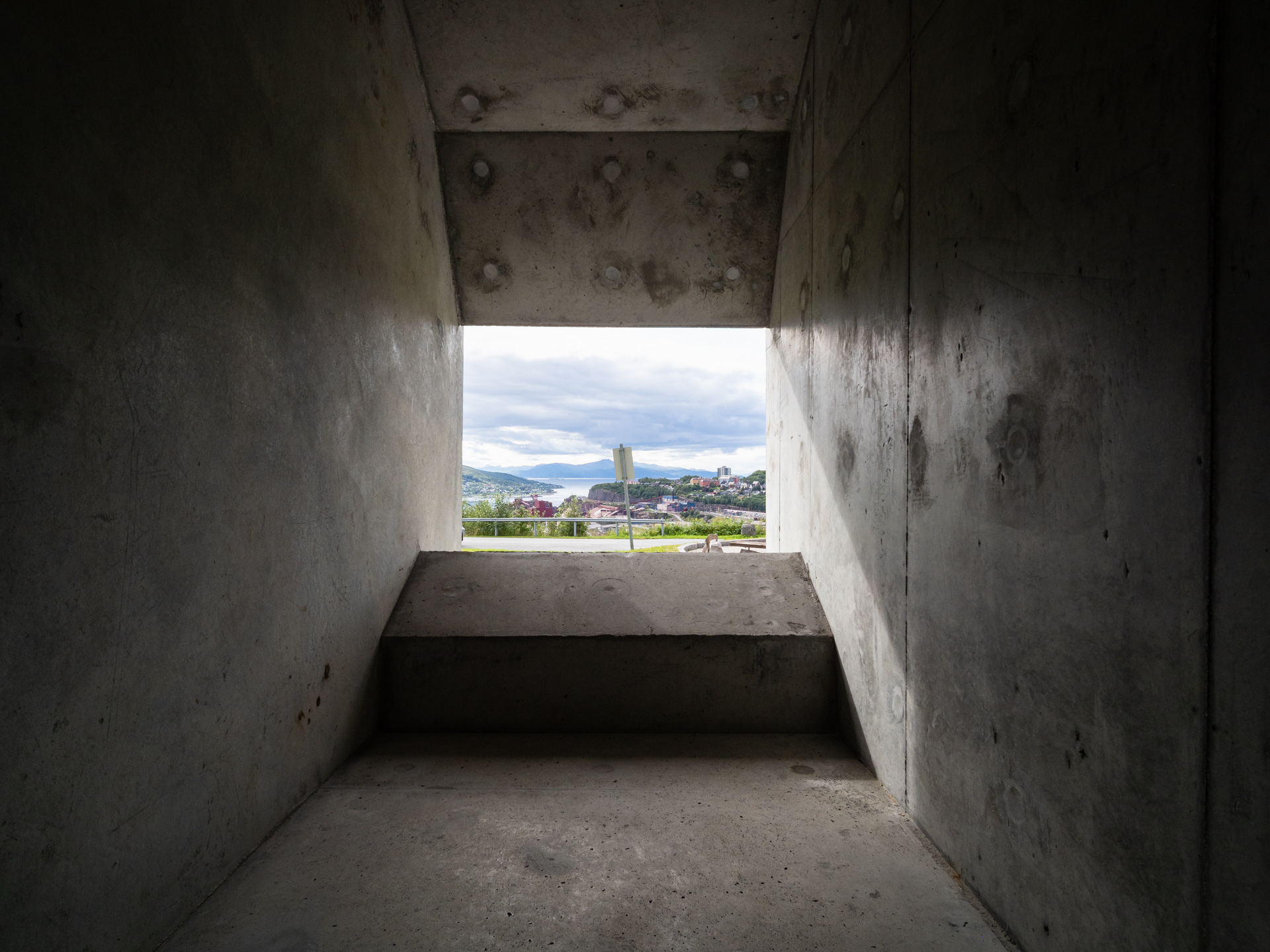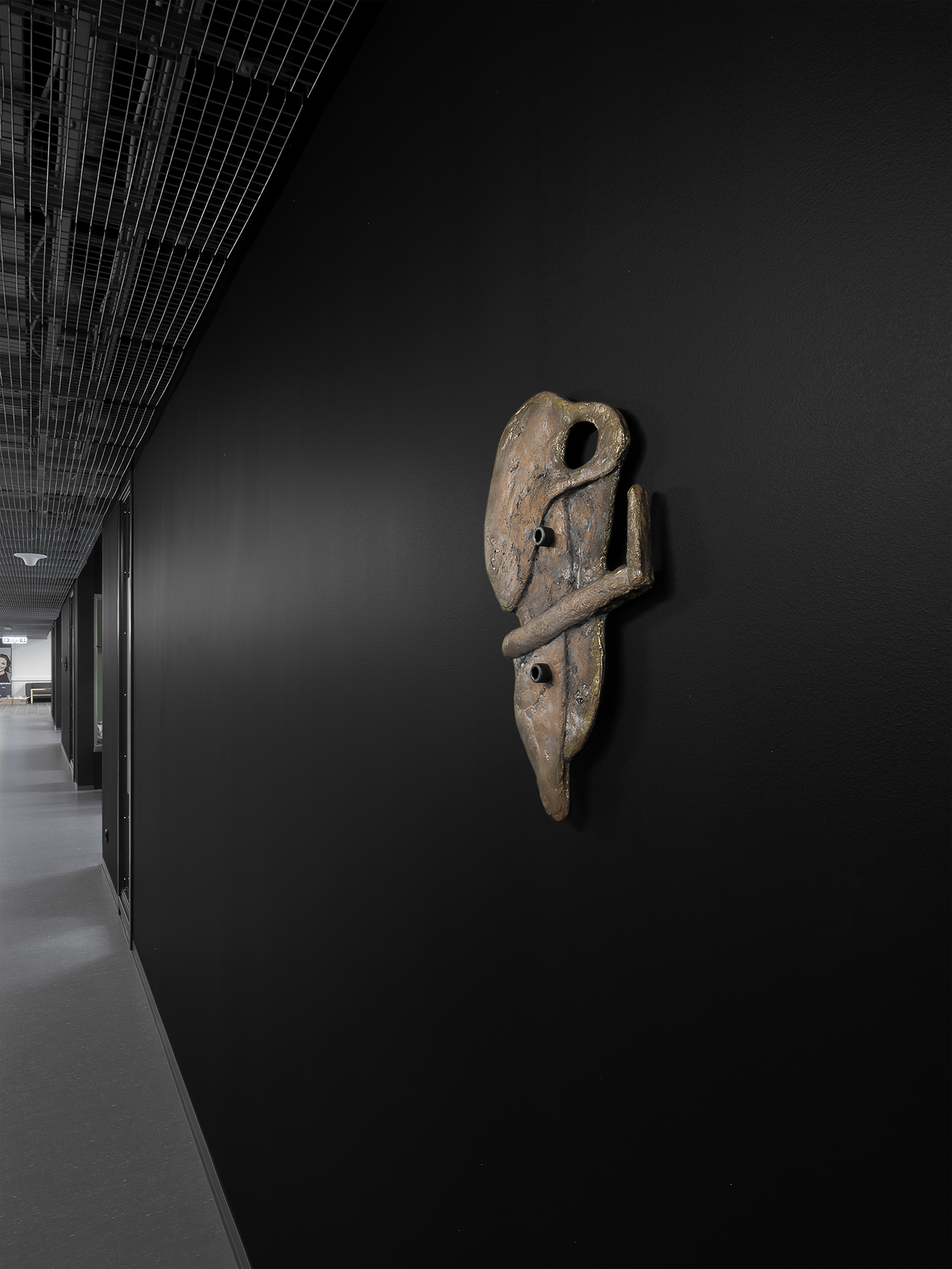 LINK TO SOUND

Random sound sequences are played every hour between 7am and 11pm
Full composition can be experienced every Wednesday 7pm and Sunday 2pm

LINK TIL INTERVJU

"hôtel" is a threefold installation consisting of:

Part 1: A concrete sculpture


Part 2: A soundpiece permanently installed inside the concrete sculpture


Part 3: Six wall-hung bronze sculptures



"

hôtel aims to redefine and play with notions of what a temple is and can be. At the same time, it explores how a sculptural installation can consist of fragments that are scattered in time and space, yet physically and conceptually connected. The piece invites visitors into a range of (sound)rooms for introspection, where contemplative rituals and experiences can occur on several levels. The interest and artistic approach to the concept of temple has been philosophical rather than religious. Perhaps it is an attempt to inquire how we relate to existential conundrums rather than defining whats being questioned.